The following blog post was created to support the 'Future of B2B Web Strategy' presentation delivered at the B2B Marketing Summit, June 18th, 2014. The following case studies were used as best practice examples of B2B digital work that is forward thinking, convention challenging and delivering some game changing results.
---
Don't try to be all things to all men: Goldman Sachs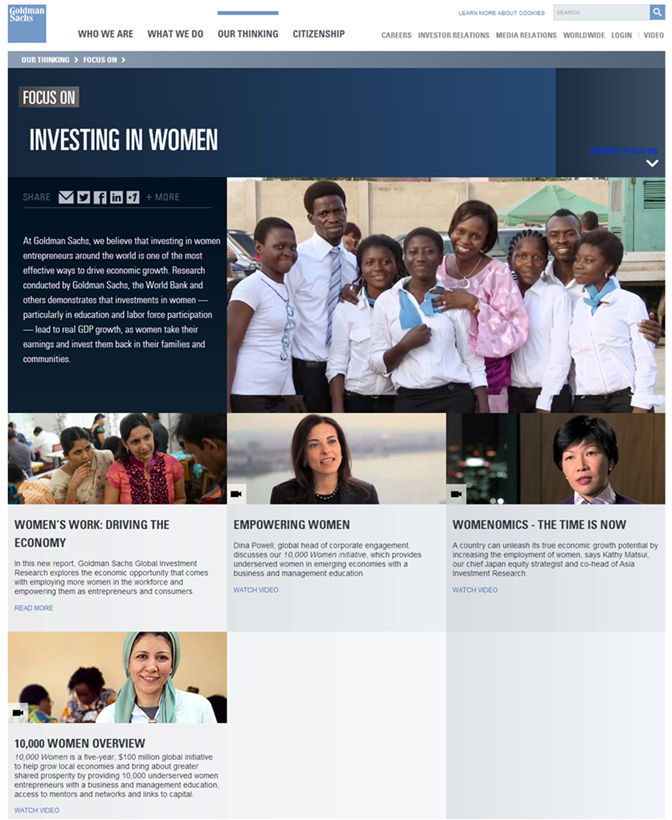 Goldman Sachs has a had a bit of a rough ride over the past few years. It's recent history is littered with high profile PR disasters that have seen its brand equity take a bit of a beating. That said, it's still one of the worlds most famous and iconic financial brands and whilst you won't see it being celebrated by the masses crowded outside the G8 summit it's still an incredibly successful organisation.
Its current web strategy is highly commendable. It focuses heavily around the principle of storytelling, bringing very human (and often gritty) themes together with wider, over arching business and commercial content narratives. The stories often take on a journalistic style and tone which elevates it to a glorious space seldom achieved by B2B brands. The site exists to support a very positive and human representation of Goldman Sachs thus challenging the negative pre-conception that's been so heavily promoted in the media. The UX, site design and information architecture is clean and intuitive further supporting the overall objective for the site. A website that's got a very clear and compelling vision which makes it both potent and understandable. A B2B website that's not trying to be all things to all men/women.
The Content Hub: Publishing to Multiple Devices - PayPal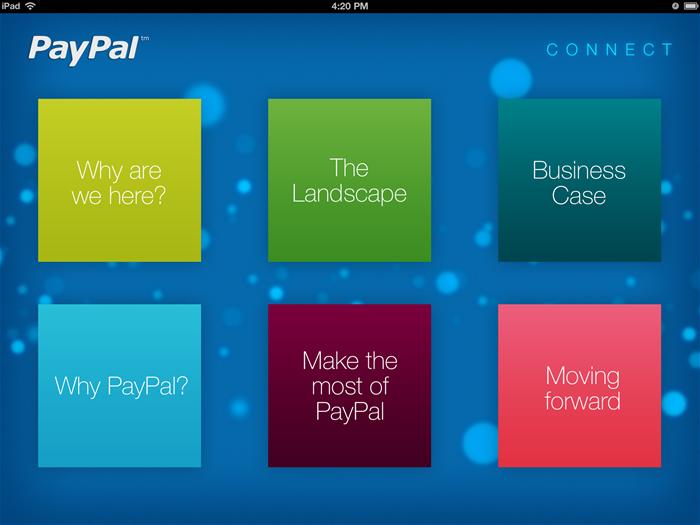 A fantastic and fascinating project to work on. PayPal Connect was developed as a boundary pushing sales toolkit and web app to support its business development teams in a range of different scenarios. It's a breakthrough project in many respects but its use of a CMS to act as the content and publishing hub is incredibly powerful and strongly points to the future of content marketing in B2B.
Talking the Same Language as your Customers: Search Campaign - Sage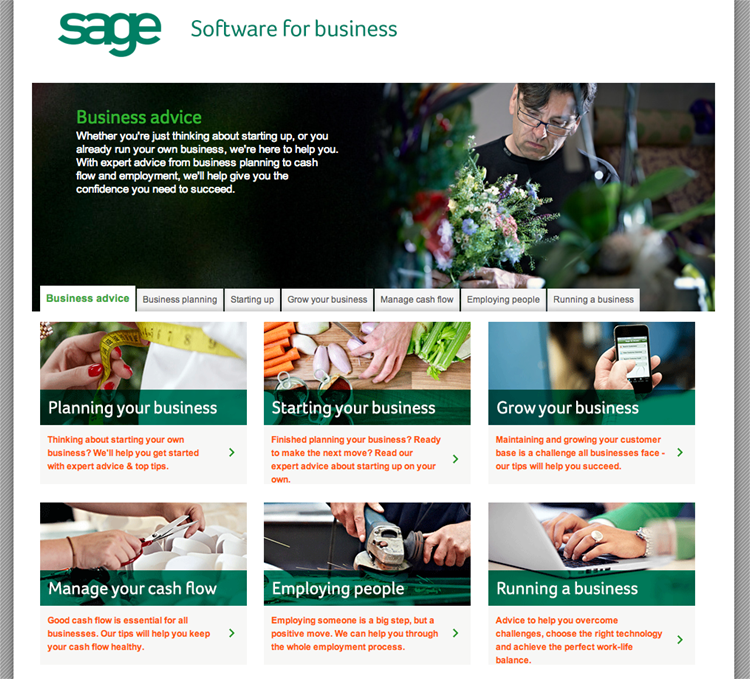 Sage aligned a search and content strategy perfectly with the language of small business owners in order to drive engagement and conversion. Through some initial research and insight it successfully climbed inside the skin of the SME sector to properly understand the real life language and resulting search behaviours of the sector.
Optimising around these terms it managed to engage and interact with target individuals through stripped back and simplistic content that positioned it products and solutions in a clear and advantageou
s way. The published results have been incredibly impressive and a shining example of persona driven digital campaign work that delivers huge returns.
Great Video Content to Drive Social Media: 'Do Amazing Things' - BLP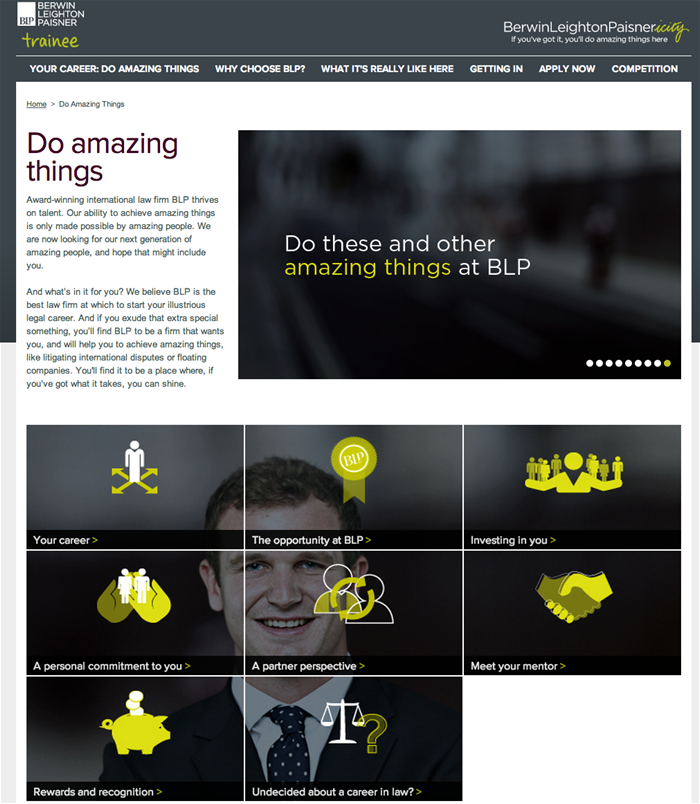 A B2B brand 'punching above its weight' in order to recruit the best talent hitting the legal sector. Berwim Leighton Paisner created a series of digital campaign assets to support its 'Do Amazing Things' campaign. In essence the whole piece revolved around celebrating the amazing things the people of BLP achieved on a day to day and week to week basis. Inspiring video content helped evoke a sense that these were real people, with a real and compelling vision. From promotion to emotion in order to build a connection with aspriational law graduates. The campaign allowed a firm outside of the UK top 10 to attract the best of the best in 2013.
---